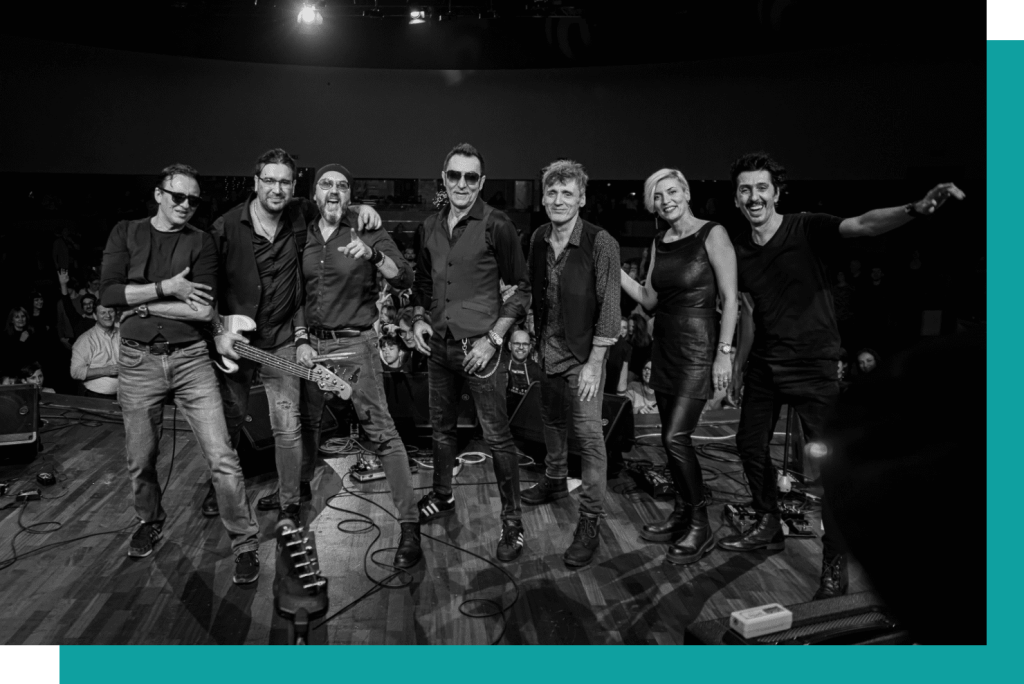 Veterans of the domestic rock scene. One of the biggest ex-YU bands, whose quality lasts for 4 decades.
The band was formed in 1982 in Sarajevo, together with the "New Primitives" wave, and they released their debut album "BombajŠtampa" five years later, in 1987. At the beginning of the new decade, in 1990, they released their second album "Jamnogoboljeletimsam", and not long after, the band entered a period of inactivity for a full 16 years – from 1992 to 2008. After exiting this phase, the band took two years to record their third studio album in a row, "Neka DJ odmah dole CJ" which was released in 2010.
In the year when they celebrate their big jubilee – 40 years of existence, the band will perform at the Belgrade Beer Fest, and this will be an ideal opportunity for everyone present to hear good old hits like "Kad sikupimmalimotorin", "Boljleletimsam", "Čestopoželim", but also newer records.